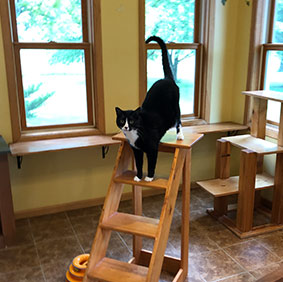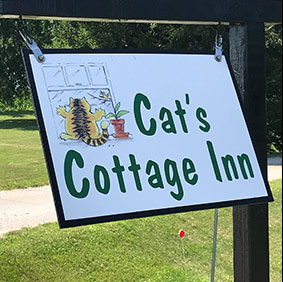 Your cat is an essential member of your family. When you have to be away from home, Cat's Cottage Inn is the perfect cat boarding place with a clean, safe, home-like environment and plenty of personal attention throughout the day. Your feline friend will have their own relaxing cat vacation.
The Cat's Cottage Inn - luxury cat hotel
KMSQ TV visits the Cat's Cottage Inn
Cat Boarding, pampering & spoiling!
We know that your cat is a vital part of your family, and you want the best care for them while you are away.
Well, we love cats and we will give them the love and attention they need while they are in our care. Specifically Cat's Cottage Inn is only for cats. Most cats really do like being around people, having activities and things to play with, getting chin rubs, and some cuddles throughout the day. We provide that for your cat while they stay with us.
Check out our spacious rooms before leaving your cats with us.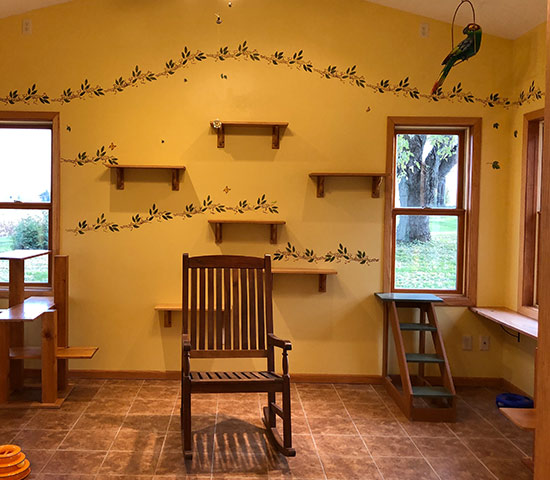 Features of Our Cat Boarding Vacation Inn
We built Cat's Cottage Inn because we wanted to give cat owners a really nice place to leave their cats while they are away. Don't leave your cat home alone. Cats only love being at home when you're there.